Collective Trauma Summit
Settembre 19 @ 8:00

-

Settembre 28 @ 17:00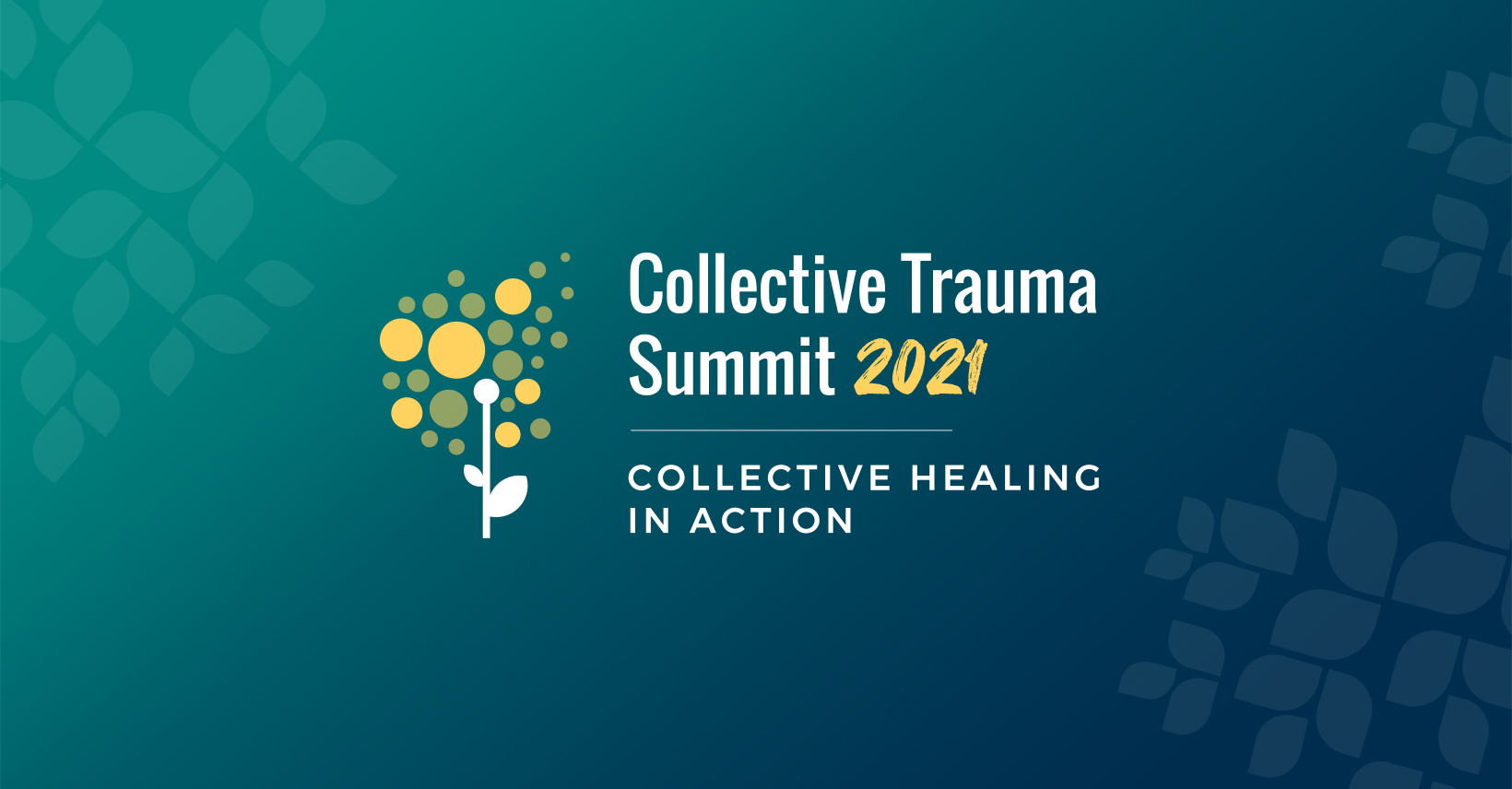 Registration is now open for the third annual Collective Trauma Summit. This dynamic and interactive online Summit is expected to attract over 100,000 participants to enjoy poetry readings, musical performances, live online events, and inspiring conversations with over 45 trauma experts, activists, and cultural visionaries.
Our theme this year is Collective Healing in Action, and throughout the event we will highlight what is being done to work with and address collective trauma in various areas of the world. This includes practical methods, processes, and solutions that are being used to work with collective trauma.
We will also be looking at the relationship between individual, ancestral, and collective trauma. In the past, most of the focus around trauma has been on the individual and this is changing. We are starting to see that below the surface of any trauma there often exists ancestral or collective trauma. This has important implications for the future of treating trauma in all therapeutic settings.
Each day Thomas will be sending you a short Daily Insight Video, to guide you on a journey as we experience the 45+ talks and the various Live Events.
In addition, several interviews will be conducted in Spanish and presented with English subtitles including Calixto Suarez, Flavia Valguisti, Verónica Molina, and Héctor Aristizabal.
Among the 45+ speakers you will hear from leading trauma experts such as Gabor Maté, Dan Siegel, Stephen Porges with Deb Dana, Diane Poole Heller, and Richard Schwartz with Deran Young; visionary thinkers like Otto Scharmer, Krista Tippett, and Riane Eisler; change-makers including Dr. Fania Davis, Nobel Laureate Leyman Gbowee, Kamilah Majied, Sherri Mitchell, and Tyson Yunkaporta; climate activists like Sandrine Dixson-Declève, Karen O'Brien, Eliane Ubalijoro, and Sarah Jaquette Ray; and spiritual leaders like Jack Kornfield, Fleet Maull, Osho Zenju Earthlyn Manuel, and Stephen Murphy-Shigematsu. You can see the full list of speakers here.
Poetry and Music for Collective Healing
Inside the Summit, there will also be a poetry festival and musical performances.
We'll be joined by an amazing group of highly acclaimed poets including David Whyte, Pádraig Ó Tuama, Layli Long Soldier, Mai Der Vang, Juan Filipe Herrera, Patricia Smith, Ellen Bass, Kim Rosen, and Osho Zenju Earthlyn Manuel.
We never could have imagined when we embarked on this project several years ago, that we would be thrust into a global pandemic. This crisis has radically changed the way that we view the world and has also shown us the interdependence of all of humanity. Many of the talks will underscore this point and how there is actually a collective nervous system of which each of us is a part.
We hope you will join us for this incredible Summit and help support the event by sharing it with your friends and posting about it on social media.
There is no cost to attend this 10-day event! You can learn more and sign up for free here: