Global Resilience Summit
Maggio 24 @ 8:00

-

Maggio 29 @ 17:00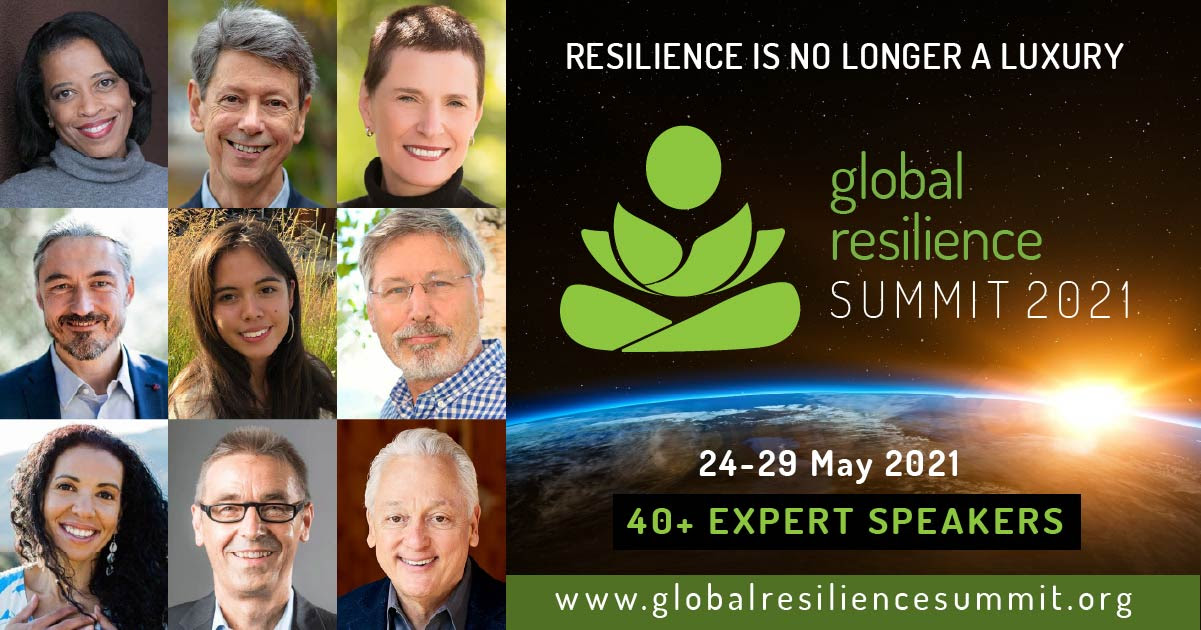 Learn from World Class Experts How to Deepen and Sustain Our Individual, Collective & Systemic Resilience in the Face of Significant Climate Change Disruptions and the Many Complex Challenges Facing Humanity Today
Making the Individual and Collective Shift to Becoming more Deeply Embodied, Heart-Centered, Resilient and Earth-Connected.
At this time, resilience is actually critical to our very survival. In this Summit we will explore how to develop and sustain the individual and collective resilience we need to meet our increasingly complex global challenges with wisdom, skillful means and compassion.
Come join us in this deep exploration of what it means to be human and how we can heal and repair our relationship with the earth, our fellow species and each other… learning to thrive together as one human community in the face of adversity.
The speakers in this Summit will address how to:
Deepen your own physical, mental, emotional and spiritual resilience

Co-regulate with others for trauma healing and resilient relationships

Co-create communities of care and resilience, wisdom and compassion

Envision and work toward a culture of resilience, justice and sustainability